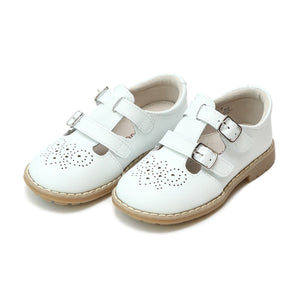 Beatrix White English Double Strap Mary Jane
If we had to choose a shoe to go with a school uniform, Beatrix would be the choice. Beatrix's versatile design means this shoe can match any type of school outfit. We love this white color to go with darker colored socks, a great way to stand out from the usual dark shoe and light sock combo.
Also ergonomic, this shoe enables your child to roam free in comfort, from school to play. The updated traditional perforated design at the toe is our favorite classic detail!
---
We Also Recommend